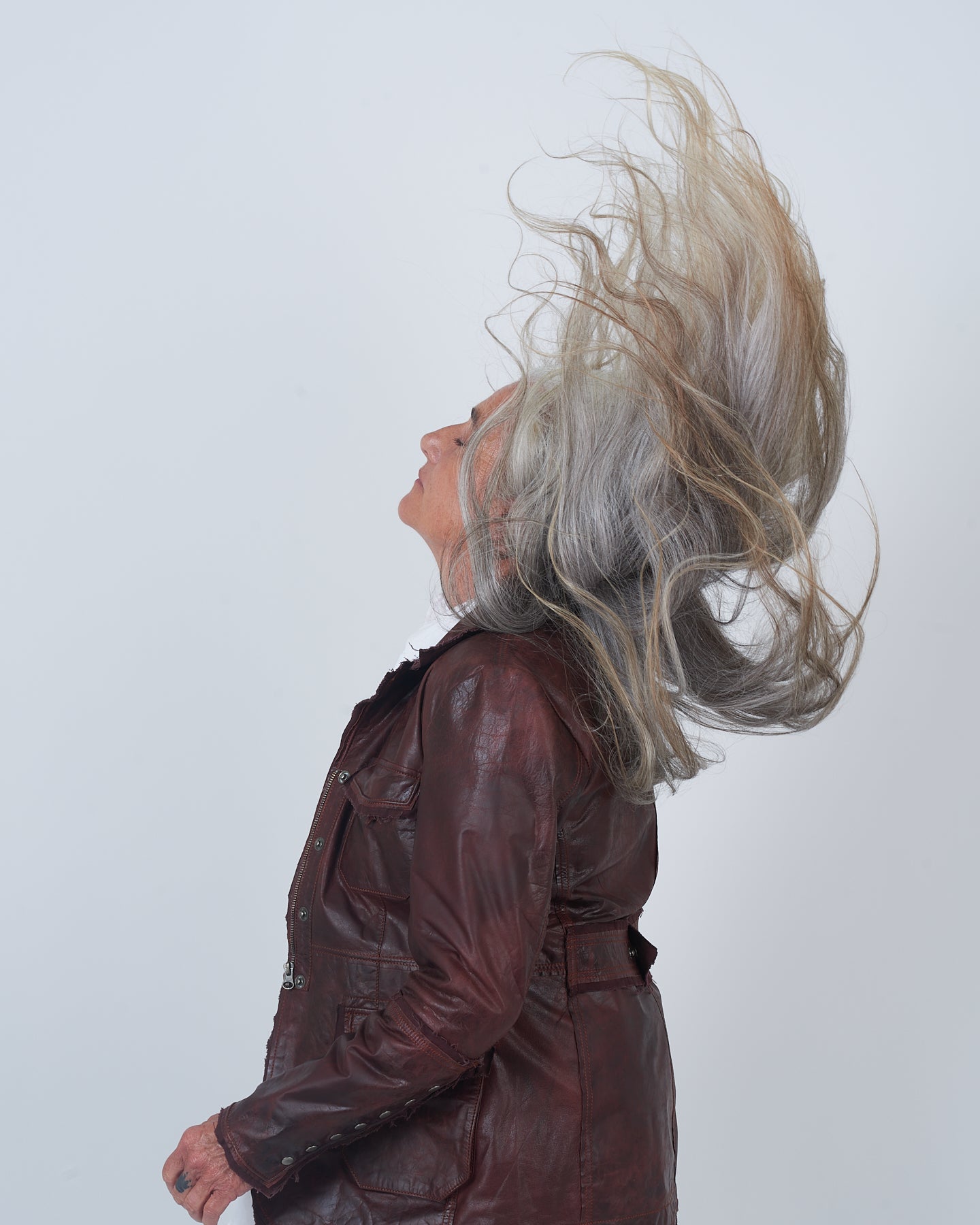 Jakett
Founded in NYC in 2008 by designer Joseph Greco, Jakett is the result of an obsessive journey to create the perfect completer piece - an effortless leather jacket that feels as natural as a second skin. The Jakett woman is the main character; she is comfortable, confident and revels in the idea of "classic cool". She embraces the perfectly imperfect quality of the quintessential distressed leather jacket and makes it all her own.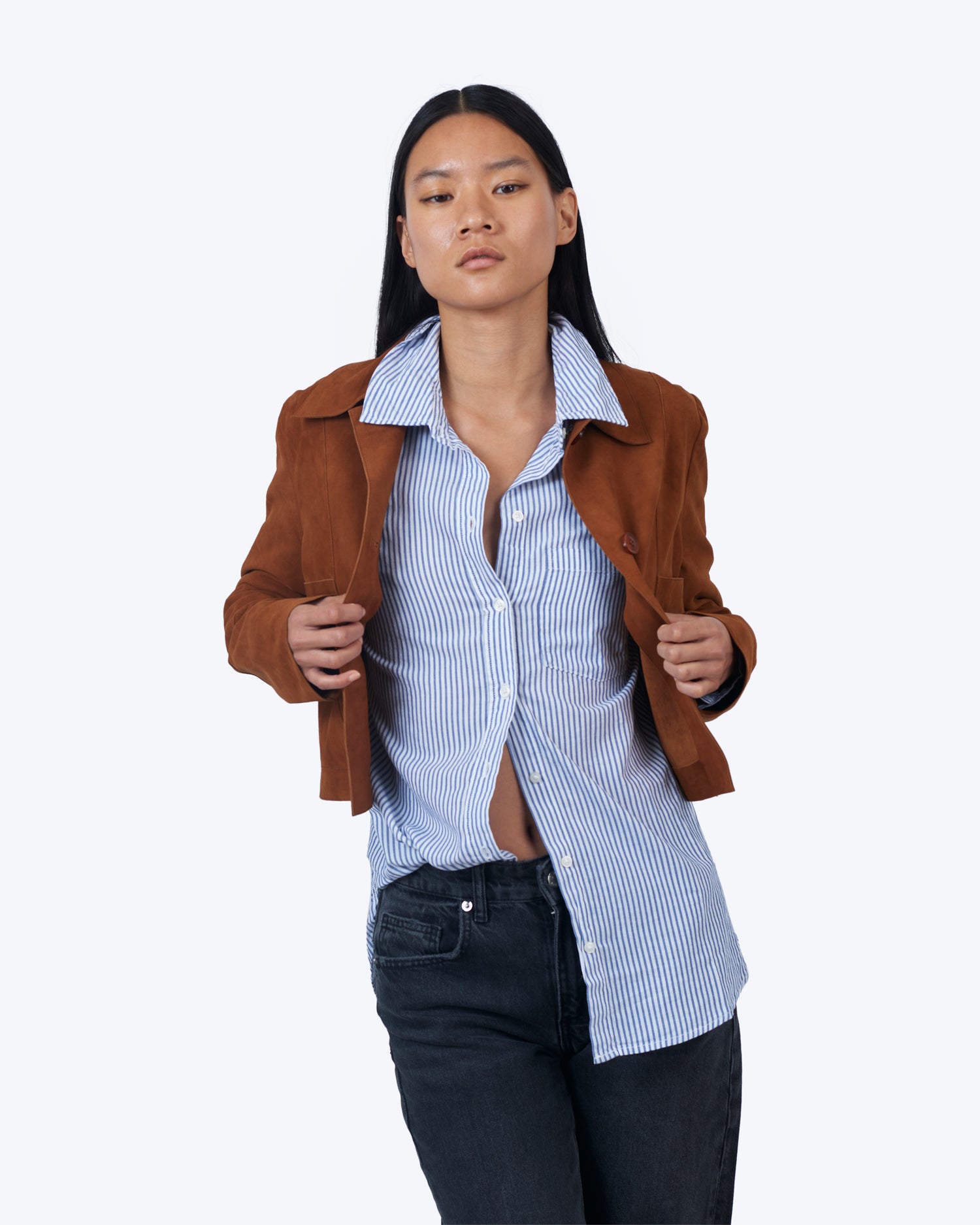 From day one, we have been an instant cult-classic supplier of leather goods. Our leather jackets are known for being so soft, they wear like a favorite sweatshirt, and are produced unlined to allow the softness of the natural skins to shine.

Our obsession to detail knows no bounds: from the unique finish of each leather piece, to endless variations on hardware and meticulous pocket and collar detailing, JAKETT leathers have the feel of a true vintage favorite – but softer, more beautiful, and more luxurious.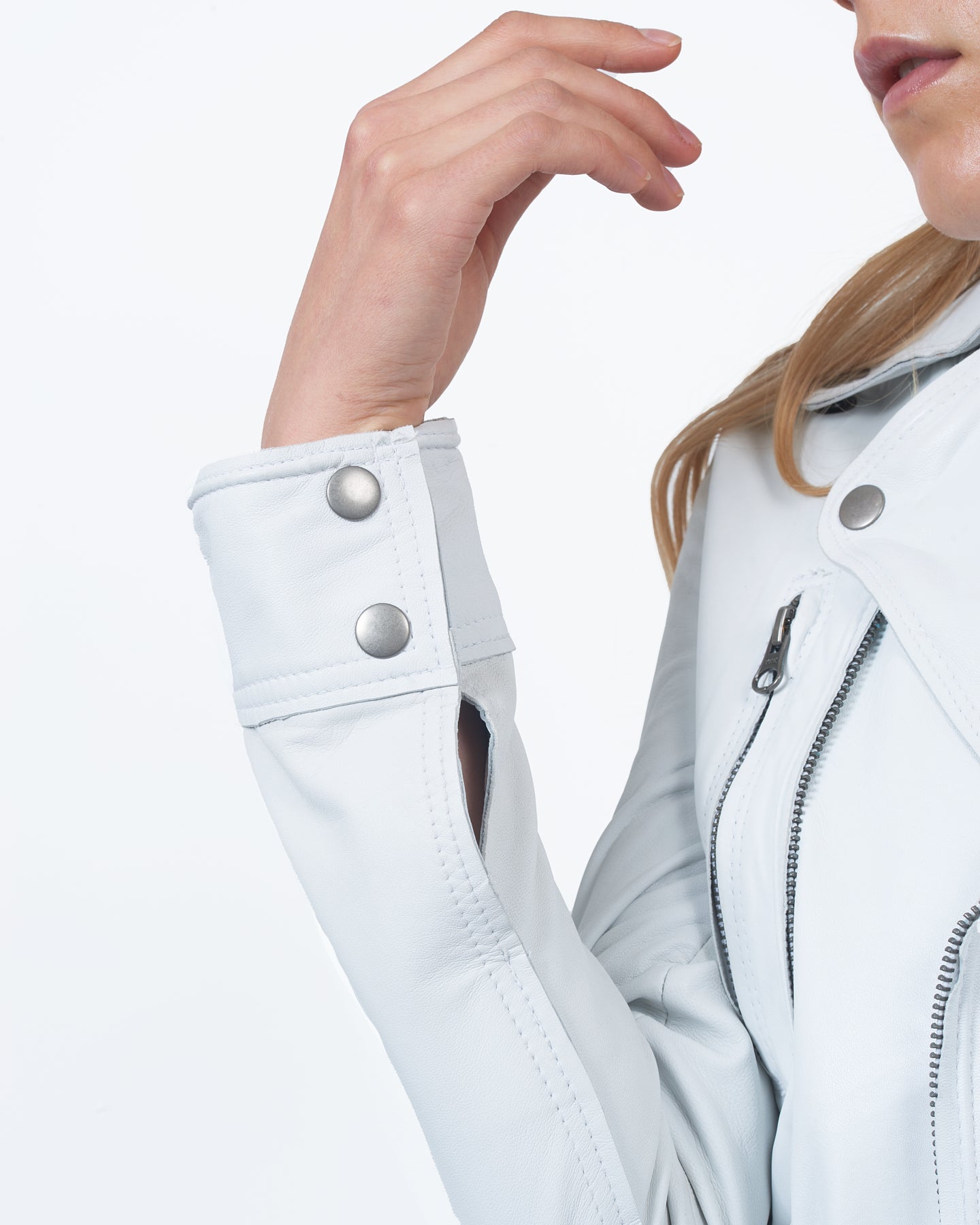 From the farm to the finishing touches, we meticulously oversee every part of our handcrafted process. We have built long term relationships with our generational master leather workers and small family farmers, creating our perfectly imperfect pieces one at a time. The result is a softer, more beautiful, and more ethical leather jacket, with a smaller carbon footprint, and with all the details that have made our leather jackets a cult classic since our very first piece. These are pieces made for YOU: The Jakett woman.
Our Sustainability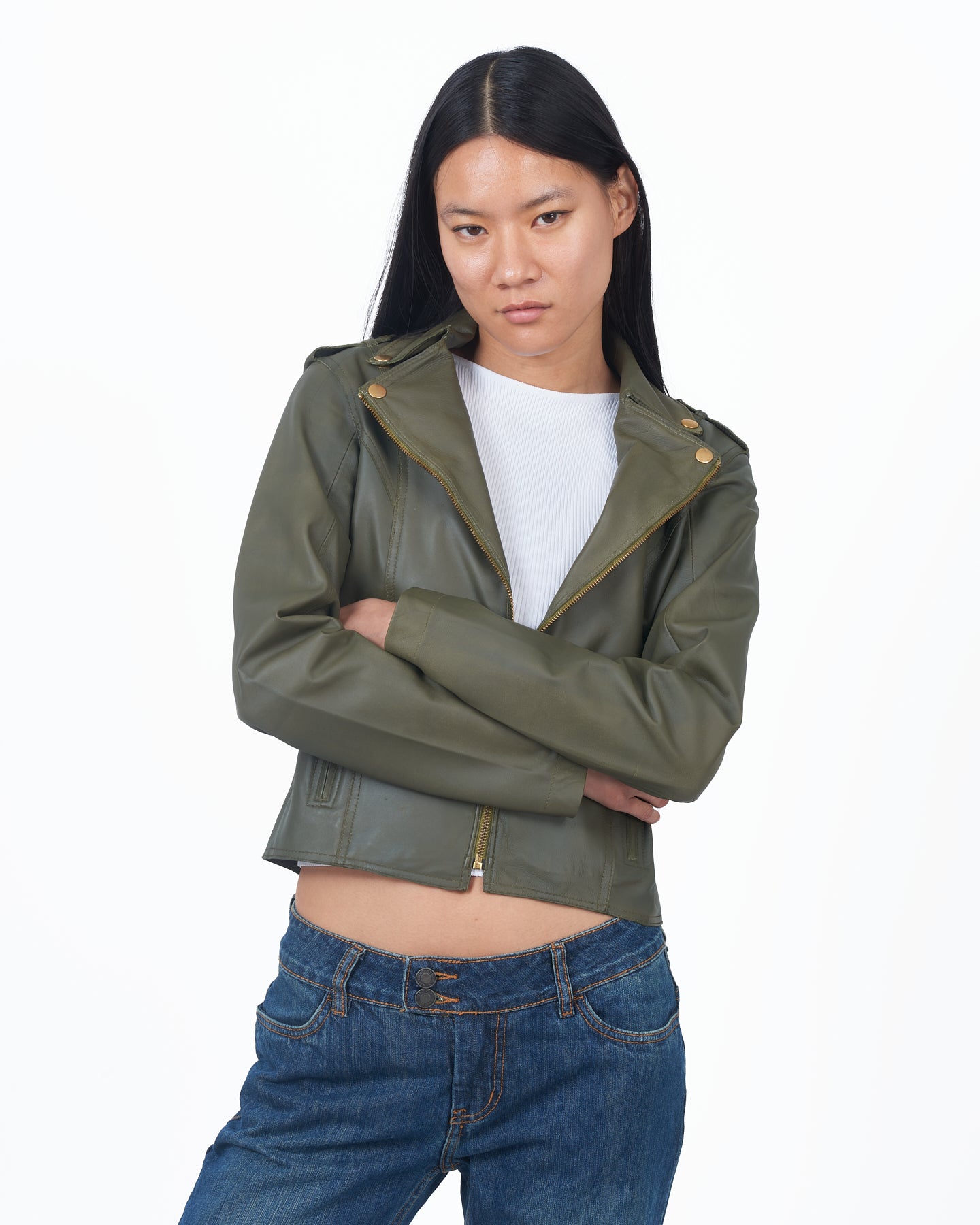 JKT
Vibing off Jakett's classic silhouettes, JKT is our rule-breaking little sister brand. The JKT girl is whimsical and carefree, and needs trendy, affordable, and high-quality styles, so she can reach for a new style every time she changes her mood.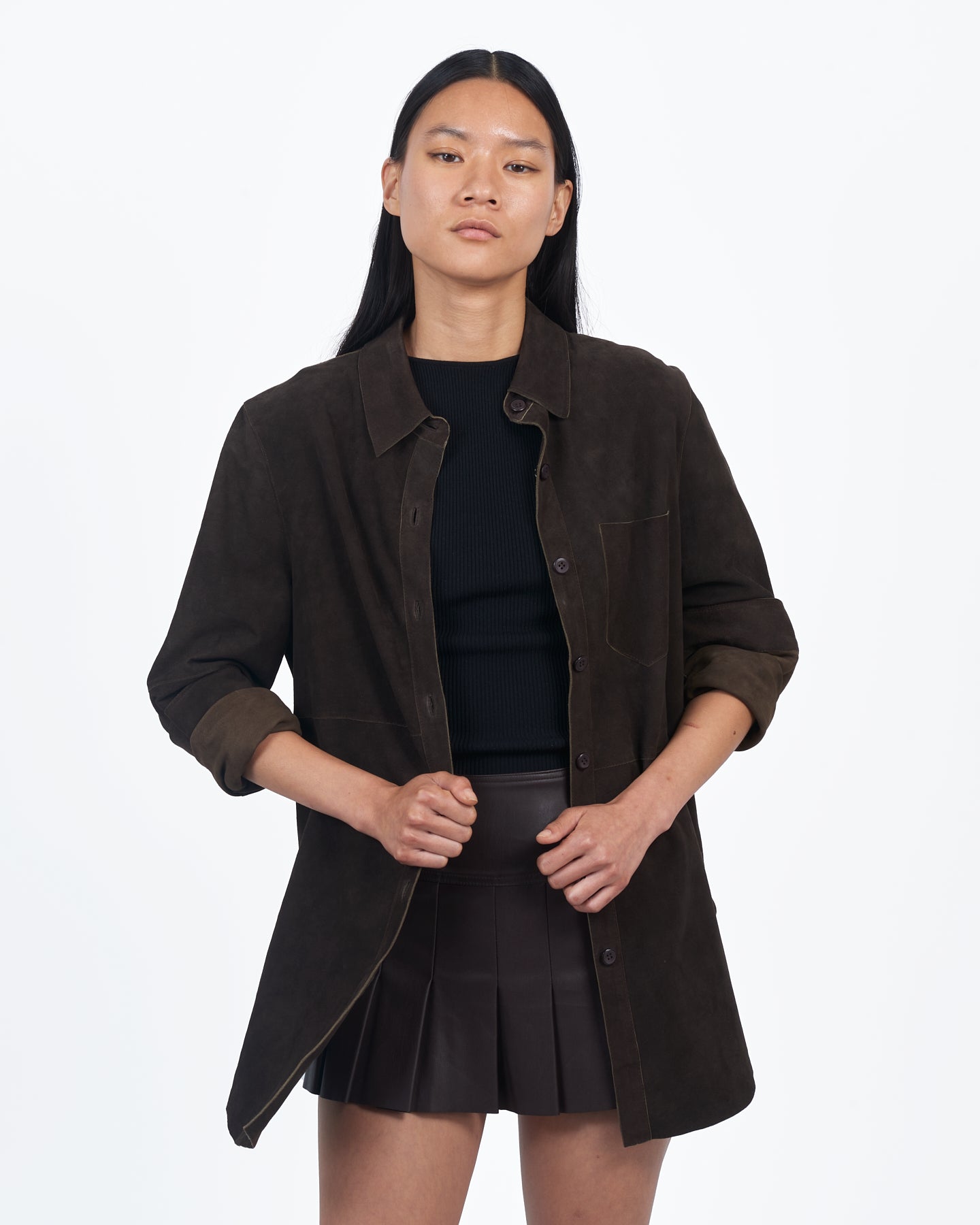 Giacca Lusso
Exaggerated, minimal, and highly chic - the Giacca Lusso woman is powerful, slyly playful, and detail-obsessed. No matter the occasion, she arrives to be seen, demanding attention without sacrificing elegance. The Giacca Lusso line puts quality and luxury detailing first, elevating leather to an art with the finest materials and craftsmanship, to create pieces that truly speak for themselves.