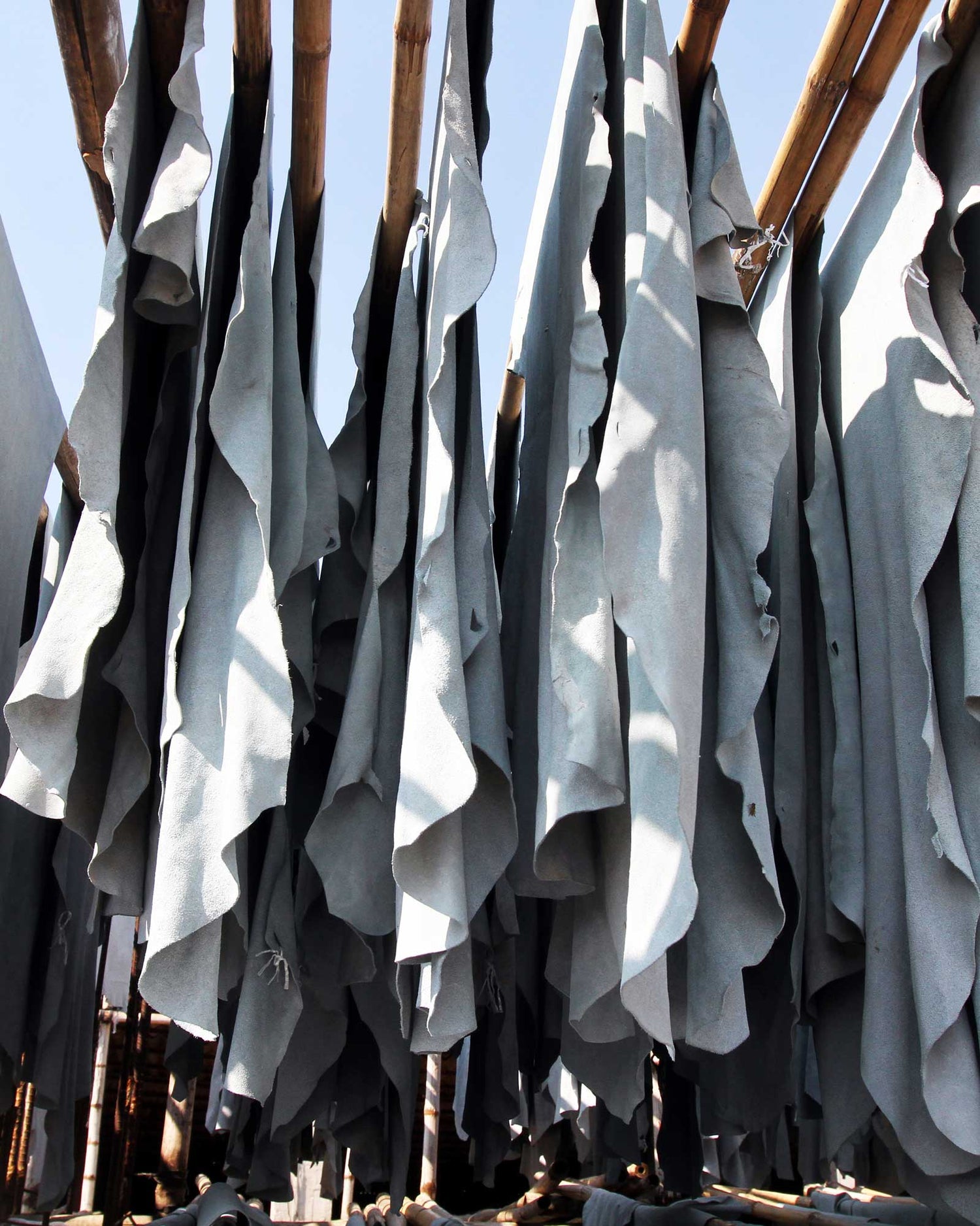 BEAUTIFUL LEATHER IS A TRADITION IN PAKISTAN. 


From start to finish, we hand make our leather jackets in the home of some of the oldest and most sought-after tanning methods on Earth.  From harvest to finishing, we take pride in our partnership with the skilled farmers and craftspeople of Pakistan, who are the latest generation of practitioners in centuries-strong farming and leather making traditions.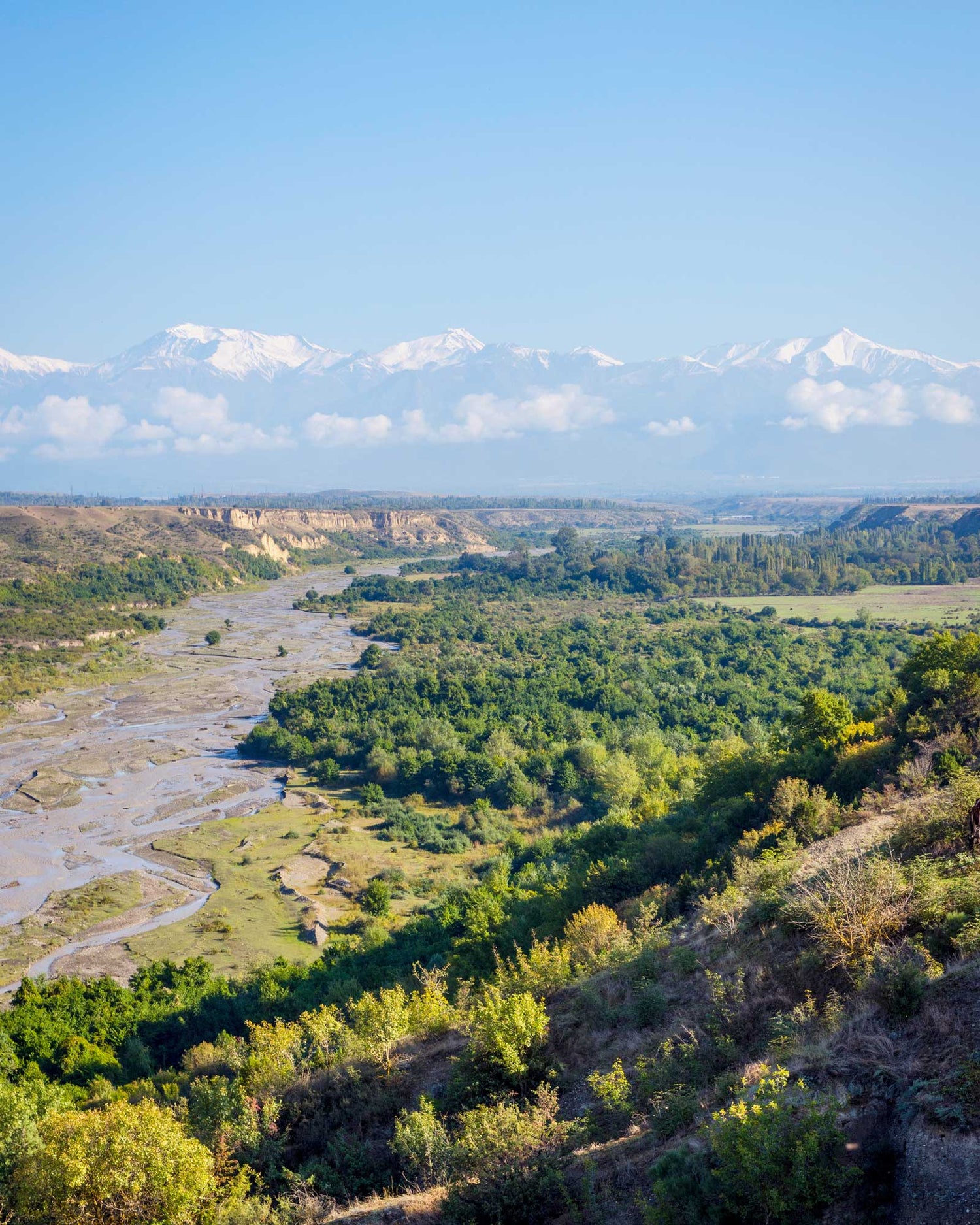 ETHICALLY BETTER LEATHER. 


Unlike most modern leathers, Jakett skins are a byproduct of traditional farming.  They are harvested during the process of raising food for the surrounding community, on small family farms – an ethical way of working with animals that ensures as little waste as possible at every step of the process. This means we will never create more jackets than the need for food can supply skins for, and we will never support factory farming conditions or animals that have been killed specifically for their skins.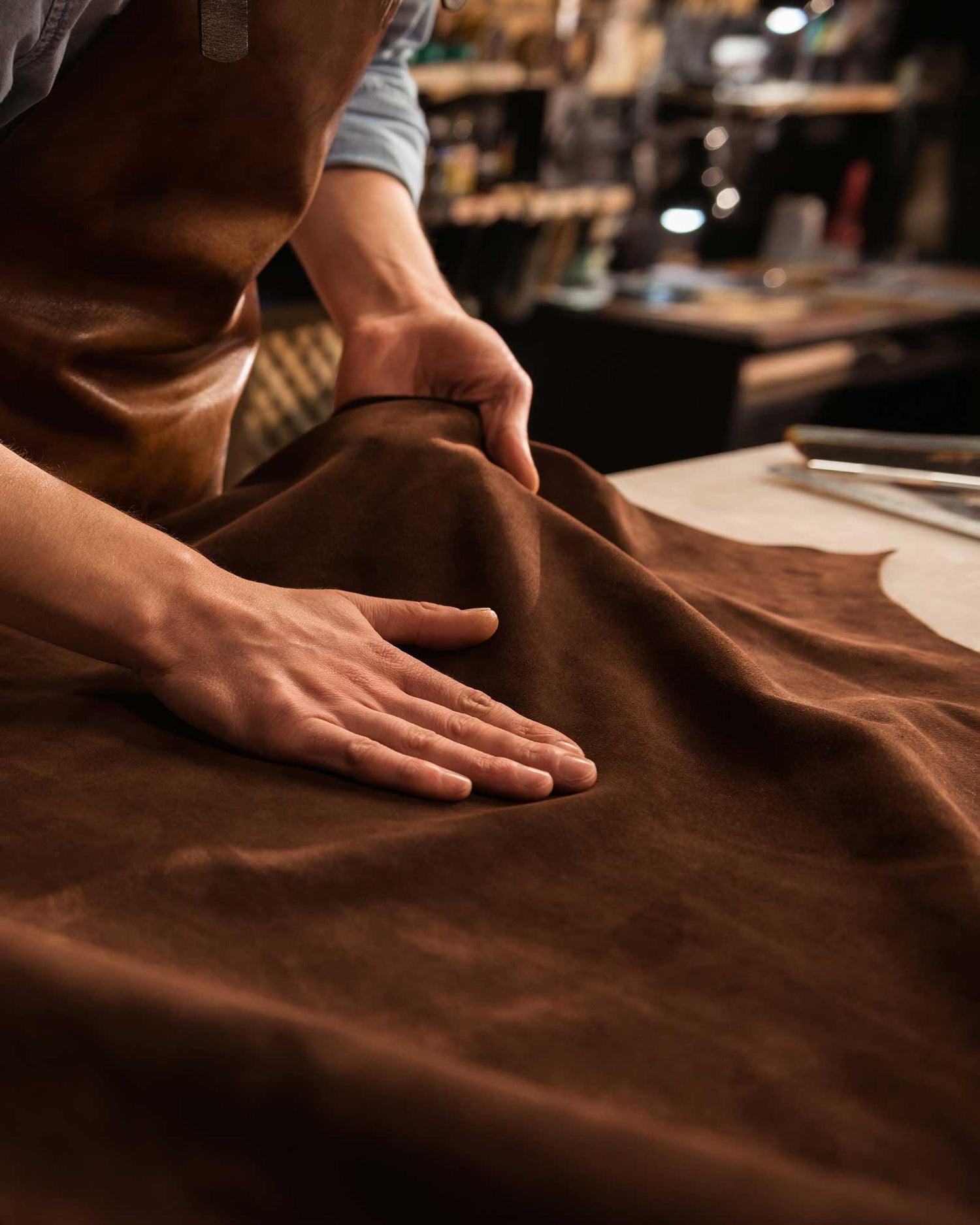 A LEATHER CRAFT HONED OVER GENERATIONS
When tanning and aging our leather, the process begins and ends with nature.  We employ skilled craftspeople in gentle, traditional tanning facilities, who utilize generations of knowledge to focus on the beauty of each individual skin and create uniquely beautiful pieces of leather, even before the jacket pattern is cut. 
Our artisans tan each piece over multiple days, treating them with enzymes to enhance the unique texture and attributes of each skin, before drum-drying to buff, soften, and break-in the finished surface.

Our leather is then cut and stitched into each style, before undergoing a second, meticulous hand-finishing process that is unique to the desired look of each piece.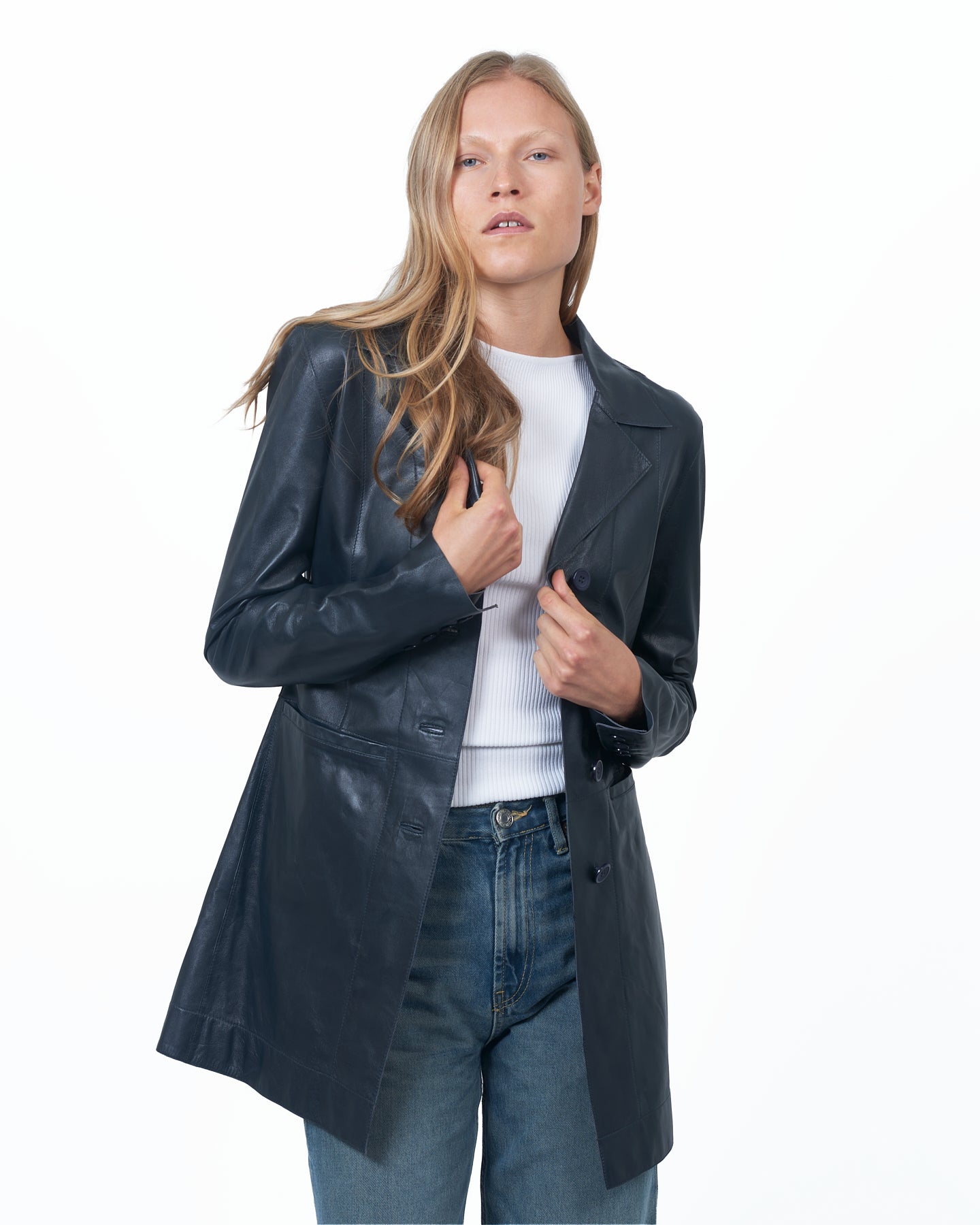 A BETTER PROCESS
MAKES A BETTER JACKET
The result of our obession with tradition, care, and attention to detail? Leather with a superior softness and drape, achieved with more natural, sustainable, and traditional methods.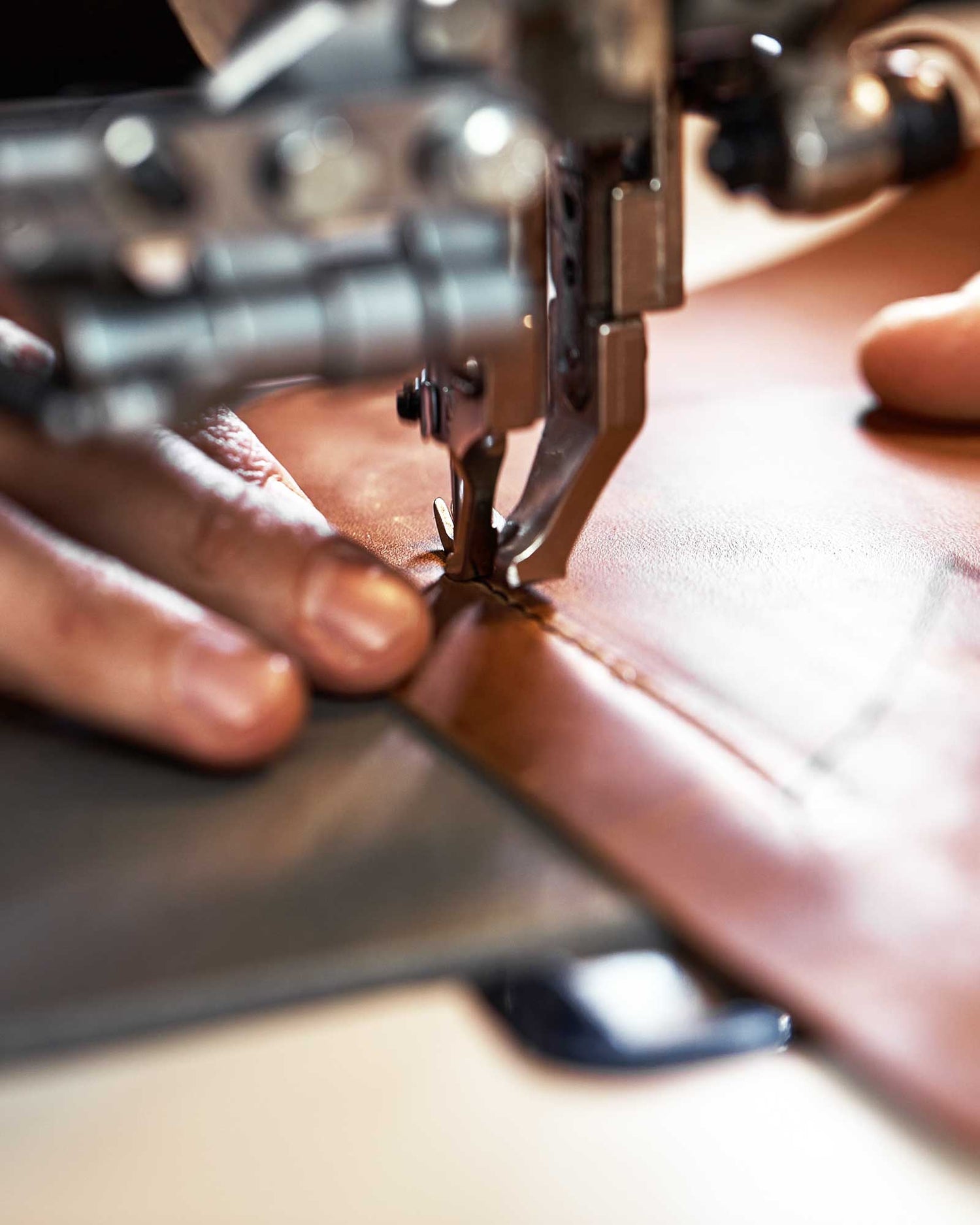 A PARTNERSHIP WE BELIEVE IN


We are truly invested in our craftspeople – so much so, that after working with them to create our leathers, we decided to invest in them to produce our finished pieces end-to-end.  We now employ sewers at our local workshops, so that the entire process never leaves the very area where it started.  In doing so, we have cut down significantly on carbon emissions, created additional jobs for craftspeople, and maintained greater quality control from start to finish of each leather jacket.